THANKS GUYS FOR HELPING WITH THAT SPAM CRAP. I CAN'T BELIEVE THOSE GUYS. GGEEEZZZ!!! ANYWAYS,....LOTS HAS GONE ON SINCE MY LAST BLOG. THE BEST FRIEND AARON IS NOW IN A SCUBA CLASS AND IS SO EXCITED. ( I THINK HE'S MORE EXCITED ABOUT THE SCUBA GEAR HE GETS TO WEAR AS OPPOSED TO THE "ACTUAL CLASS")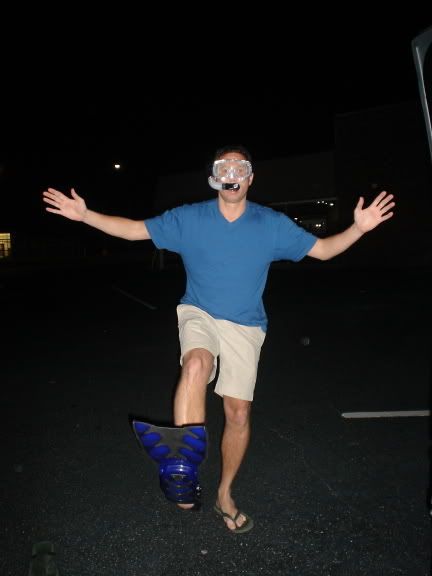 TUNE TRIVA HAS BEEN A BLAST BUT THE PLACE THAT WE GO TO HANG OUT FOR IT IS CLOSING AT THE YEARS END AND WE ARE ALL BUMMED ABOUT IT. I MEAN, WHAT OTHER PLACE BRINGS "EVERYBODY" TOGETHER.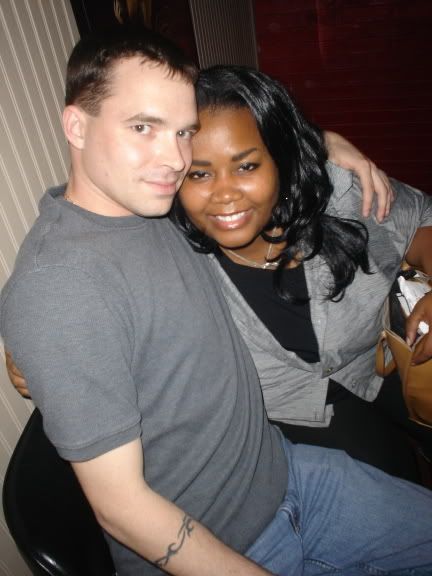 WE HAVE USED THE PLACE AS AN EXCUSE TO ACT LIKE COLLEGE KIDS. (eeewww, do I look cross eyed in this picture? not that there's anything wrong with being cross eyed,....i'm just sayin'! ****dang it A.D.D.**** back to whatever it was I was yappin' about) WHAT WILL WE EVER DO? IT'S SORT OF LIKE CHEERS. EVERYBODY KNOWS YOUR NAME....THEY EVEN RESERVE A TABLE FOR US. I HAVE ISSUES WITH CHANGE. I LIKE TO KEEP THINGS AS THEY ARE....ESPECAILLY WHEN THEY ARE GOOD. OH YEAH, DON'T BE FOOLED BY THE COUPLE BELOW. IT'S JUST ANOTHER EXAMPLE OF HOW GOOFY WE GET THERE. THEY ARE BOTH GAY SO THEY WERE "POSING" FOR THE CAMERA....AND THE OTHER CHICA BELOW IS JEN, AN ASPIRING ACTRESS. SHE DOES A LOT OF SHOWS FOR THEATRE ALBANY. I KNOW SHE'S GONNA BLOW UP ONE DAY.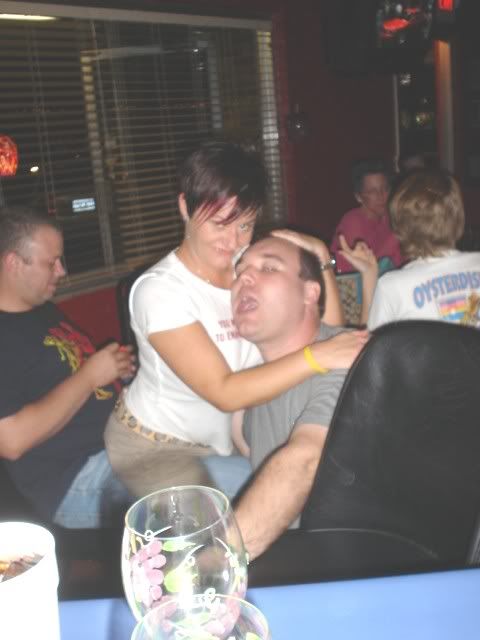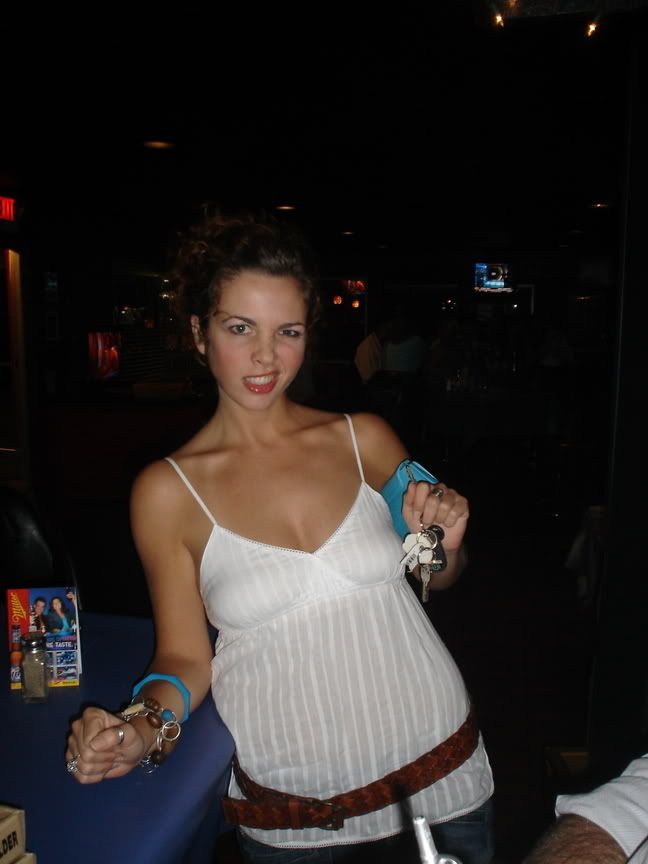 UNTIL THEY CUT THE LIGHTS OUT,....I WILL REPORT FROM HAMILTONS BAR & GRILL. VIVA LA TUNE TRIVIA!!!!